Metcoppo Single Skin Tile
Metcoppo is a specially designed step tile profile metal roofing sheet made out of pre painted Zinc Aluminium alloy coated steel sheet. The design is based on the classical Spanish tile which is renewed for its aesthetic appearance.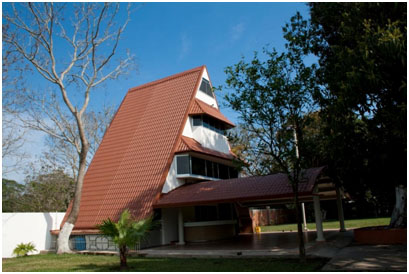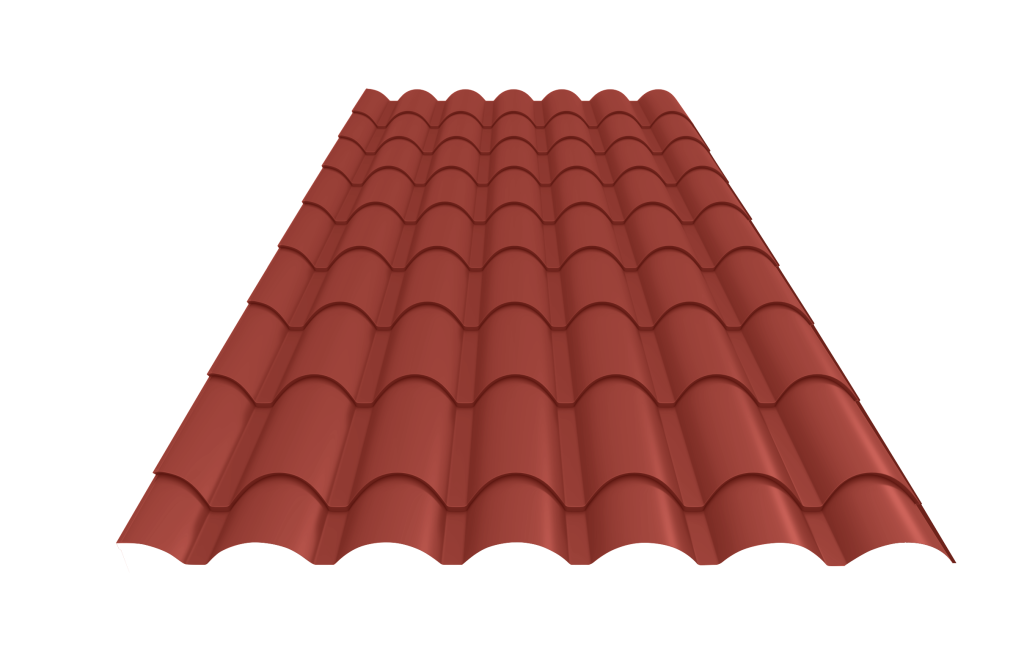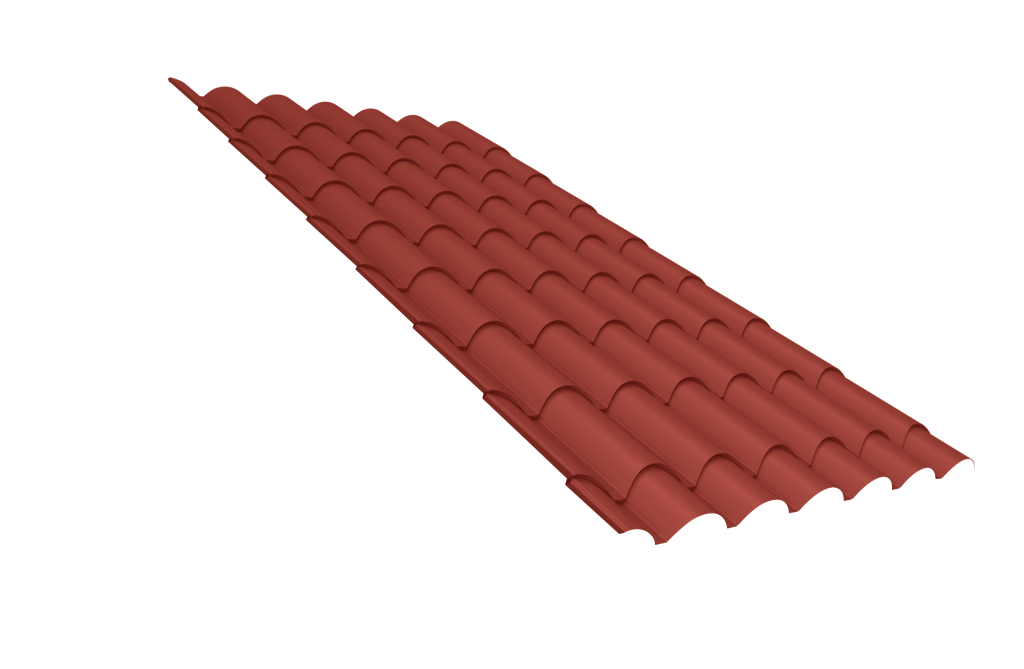 PRODUCT SPECIAL FEATURES
Leak Proof Roofing Solution
Specially designed Anti-capillary features
Ease of Installation
Traditional Tile Appearance
Enhanced Aesthetics
Superior Performance against all whether conditions
TECHNICAL DETAILS
Effective Cover (mm)
1000
Tile Step (mm)
300
Rib Height (mm)
40
Maximum Allowable Support Spacing (mm)
600
Recommended Roof Angle (Minimum)
15 deg
Sheet Thickness (mm)
0.47
Coating Class
AZ 150
Tropical tile also known as step tile is a unique design made out of Zinc Aluminium alloy coated high tensile steel. Metecno Tropical tiles are available in range of colours and its light weight, economical design provides an artistic outlook for high pitched roofs.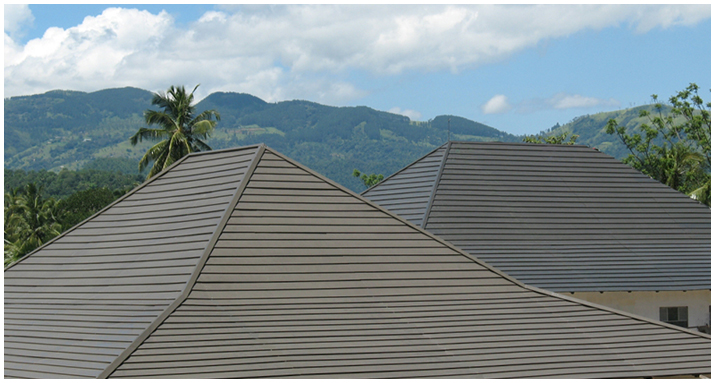 | | | | | |
| --- | --- | --- | --- | --- |
| Type | Length (mm) | Effective Cover (mm) | Area Covered (m2) | Min. Roof Pitch |
| Tropical Tile | 6000 | 190 | 1.14 | 300 |
Stone Coated Steel Roof is a world-famous, light roofing system that can enhance the look of the roof with its elegant design and great colour range.
Stone Coated Steel Roof features a base of Zinc Aluminum Alloy coated steel with a tinted acrylic primer on both sides, to which durable acrylic coating is added on the top surface. Natural stone chips are embedded as per the design, to give extra durability and colour, followed by an acrylic overglaze.
Stone Coated Steel Roof is designed and manufactured to withstand all kinds of severe weather such as strong wind, and heavy rain.  The granulated stone chips on the surface give additional weather protection to the roof. Stone Coated Steel Roof is a product that can enhance the style of any home or commercial building and give it a lasting beautiful look.
| | | | | |
| --- | --- | --- | --- | --- |
| Type | Length (mm) | Effective Cover (mm) | Weight – Stone coated | Weight – Metrolux |
| Metrobond | 1330 | 1257 | 2.5 kg | 2 kg |
| Metroshake | 1330 | 1257 | 2.5 kg | 2 kg |
| Metroshingle | 1330 | 1257 | 1.5 kg | – |